Black Friday Limited Offer – Cadiz Folding Electric Bike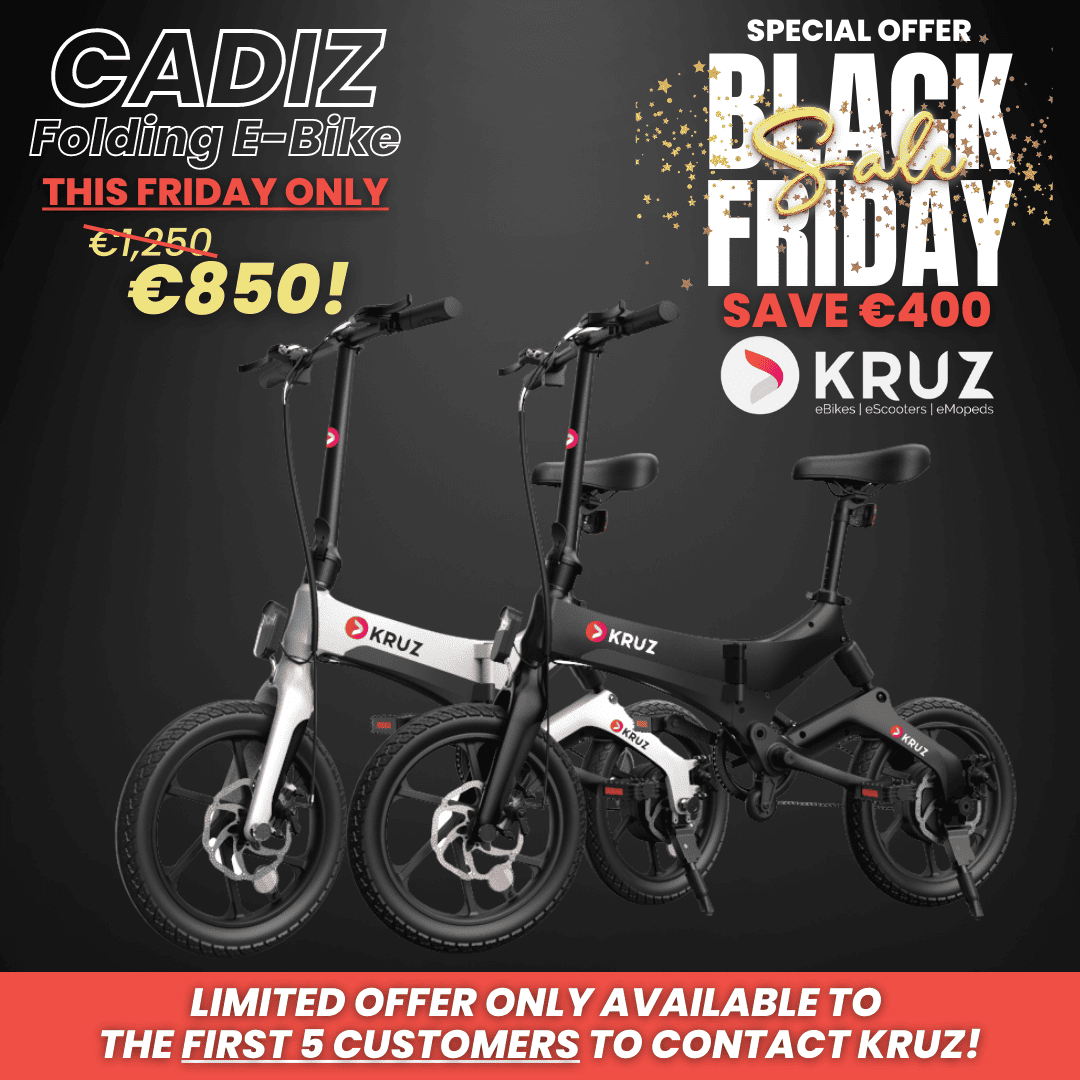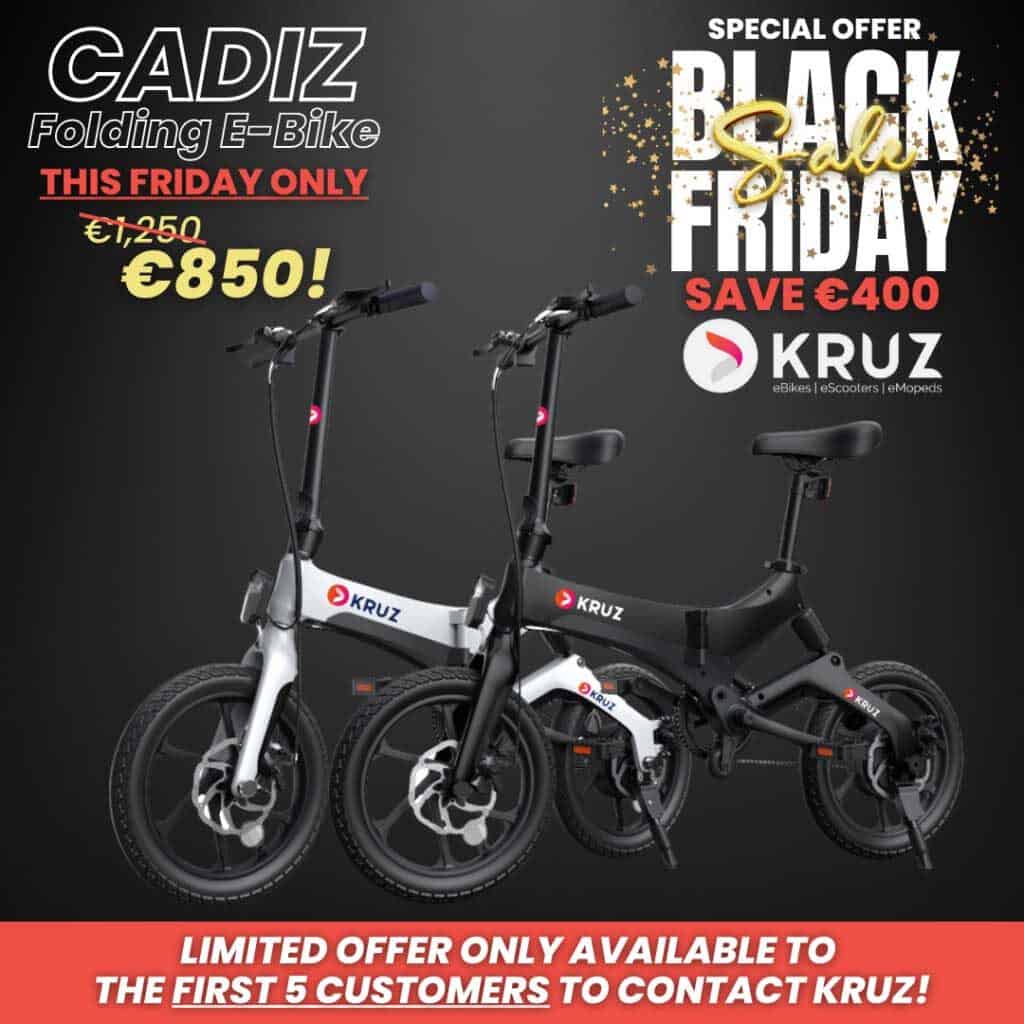 Black Friday Limited Offer – Cadiz Folding Electric Bike
To celebrate Black Friday we want to give away 5 Cadiz Folding Electric Bikes for just €850 (Normally €1,250) for one day only.
Offer applies to the first 5 people that contact Kruz by calling our store on 023 883 3780, Whatsapp 086 268 8392 on DM us on Instagram. Only available to the first 5 customers! Check out the full range of electric bikes here.
This offer is available for one day only, Friday 25th November so don't delay and contact us now.