Electric Bikes,
E-Scooters and Accessories
Bike to Work Scheme
Save up to 52% on our E-Bikes
Want To Take Cycling To
The Next Level?
You don't have to settle for a traditional bike ever again. The Kruz KR-2 folding e-bike has an innovative 3-step folding mechanism which allows for easy transport. It's powered by a 250W motor and has a range of up to 60 KM per charge.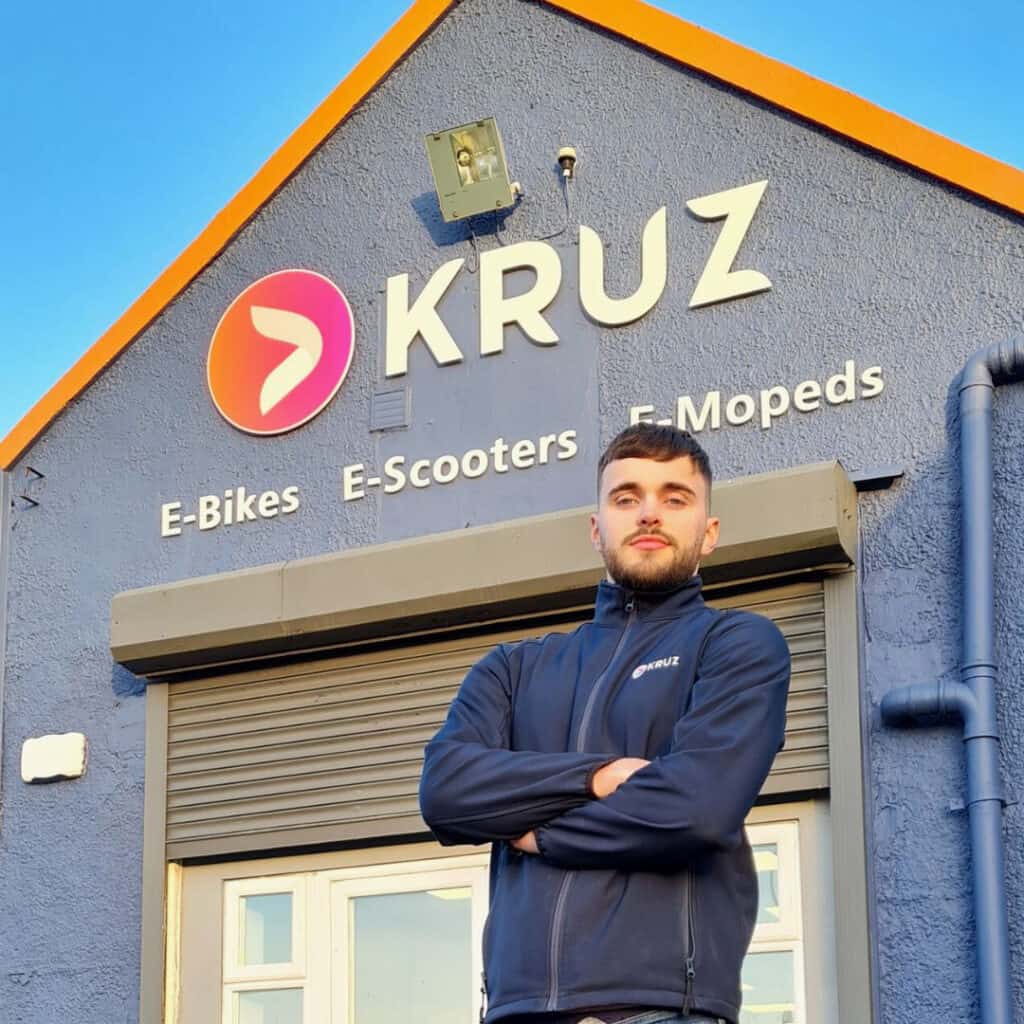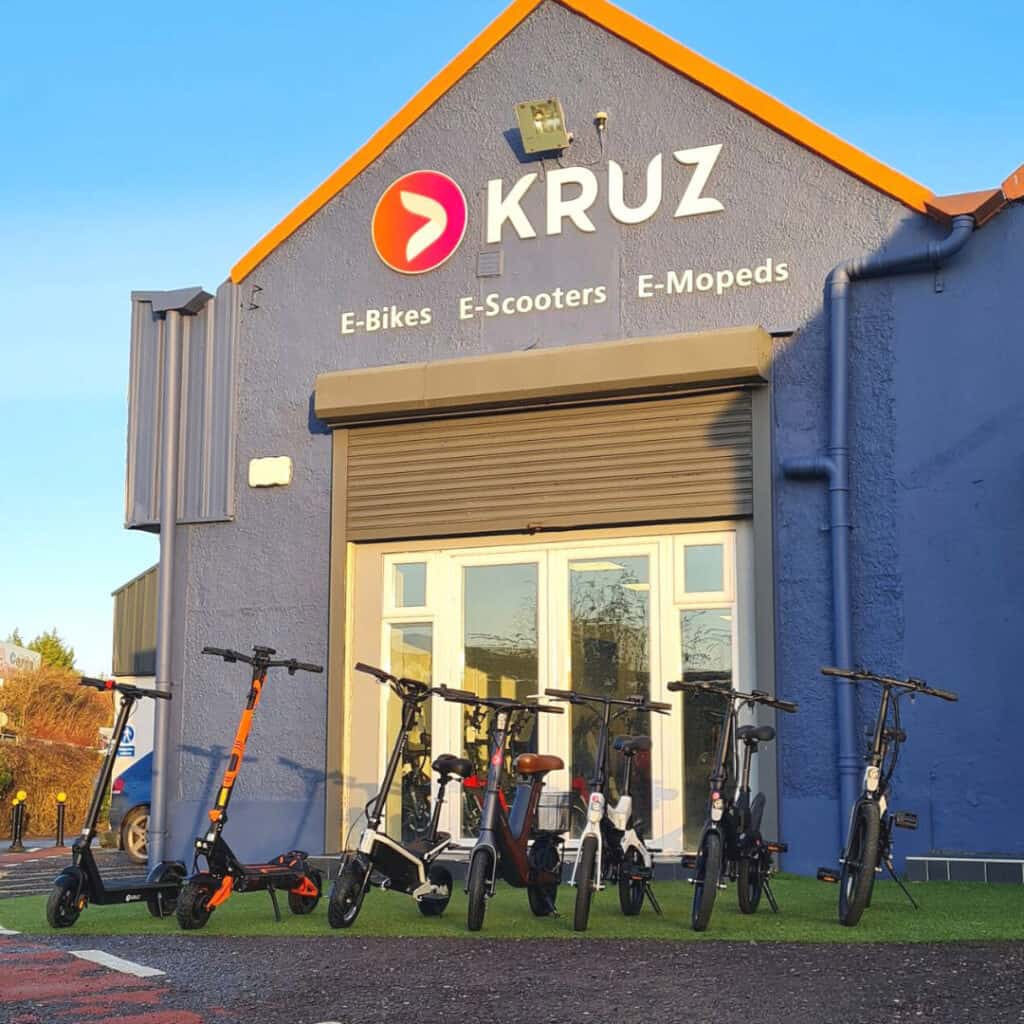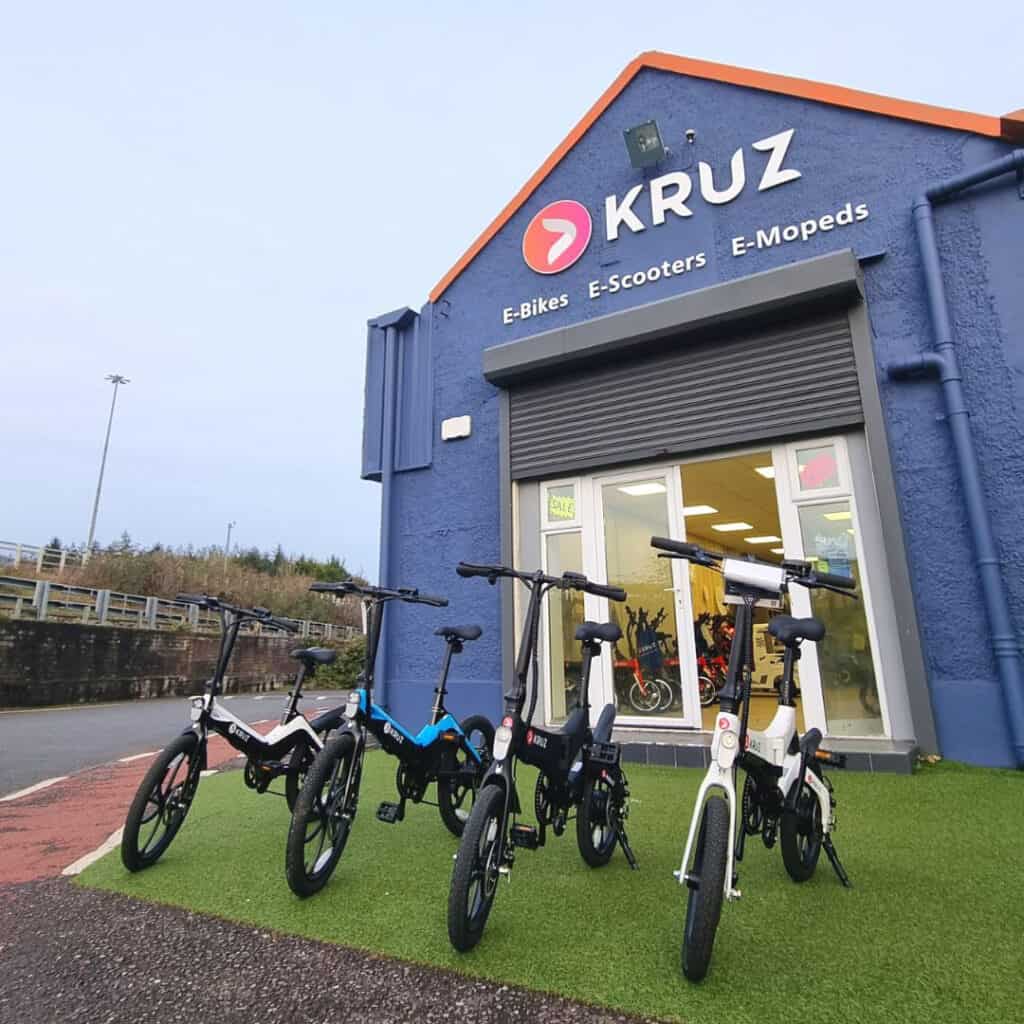 SHOWROoM IN CORK
E-Bikes Ireland
Visit us at our new showrooms in Douglas, Cork, or simply browse through our online shop to explore the many electric options available:
When you choose an electric bike, eScooter or electric moped from Kruz Bikes, you can be assured of a professional service at every step. Our dedicated team of professionals are here to guide you through the many options on offer and can provide expert advice on the best personal electric transport to suit your needs. Renowned for our professionalism and superior knowledge, the Kruz team can answer any questions you may have.
electric bikes
& electric scooters
Kruz Bikes offers a superior range of electric bikes options to suit all users, with a focus on quality products, superior customer service and a whole range of useful accessories, we just know you're going to love your Kruz electric bike or scooter.
For those of you who are looking for a smooth ride on your daily commute to work, look no further than our quality range of foldable electric bikes. All of the foldable eBikes available with Kruz are of the very highest quality and come with a 1 year warranty to further boost your confidence on the road. Treat yourself to a more efficient commute each morning and evening with a compact and easy to store folding electric bike – perfect for those trips to work or for social cycling on the weekends.
SALE
Cadiz Folding Electric Bike
The Cadiz Folding Electric Bike is the perfect way to get around, with a sleek design and powerful 250W electric motor. It's easy to fold up and store away in seconds.
Latest News
OUR NEWS
Check our latest offers, updates …