Benefits Of Electric Folding Bikes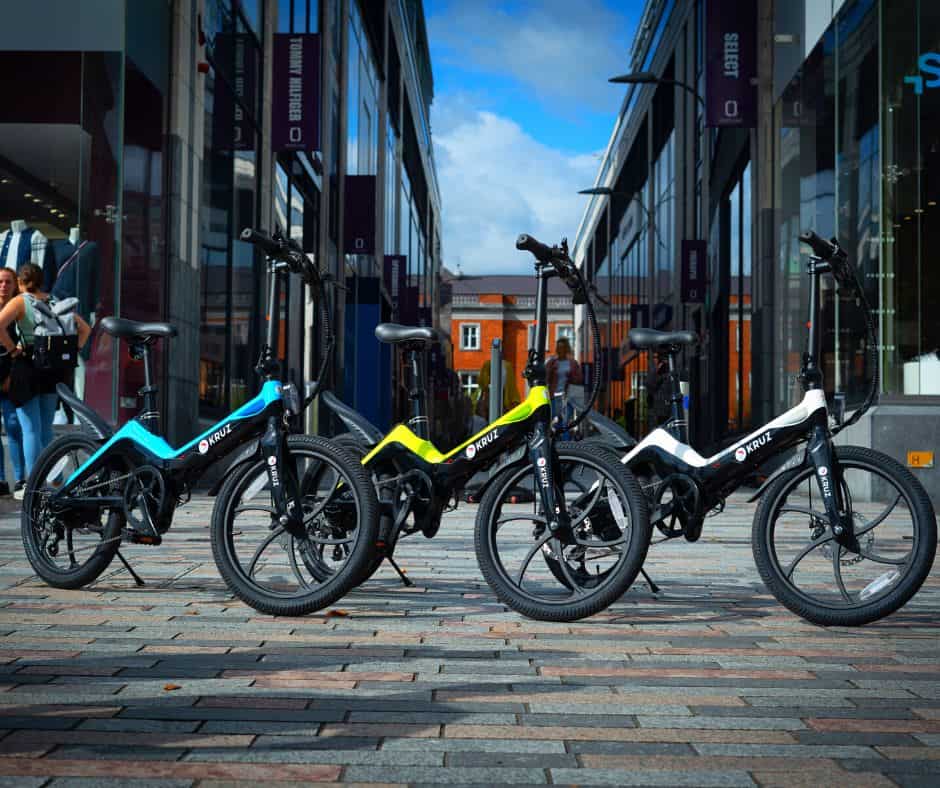 The transport landscape is changing and more people than ever are making the move to electric. Here at Kruz Official, we offer our customers a superb range of electric folding bikes that are not only cost effective, but great for your health and well being and the environment.
Lets take a look at some of the benefits of making the switch to a Kruz electric folding bike.
Cost Effective
With the ever increasing price of fuel, making the switch to a Kruz electric bike is a great way to save money. Electric bikes cost only a few cents to charge are much cheaper in the long run when compared to the running costs of a car. No insurance, no tax and no petrol or diesel costs. With the Bike To Work Scheme, you can also save up to 52% on the cost of your electric bike (to the value of €1,500).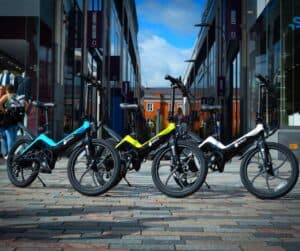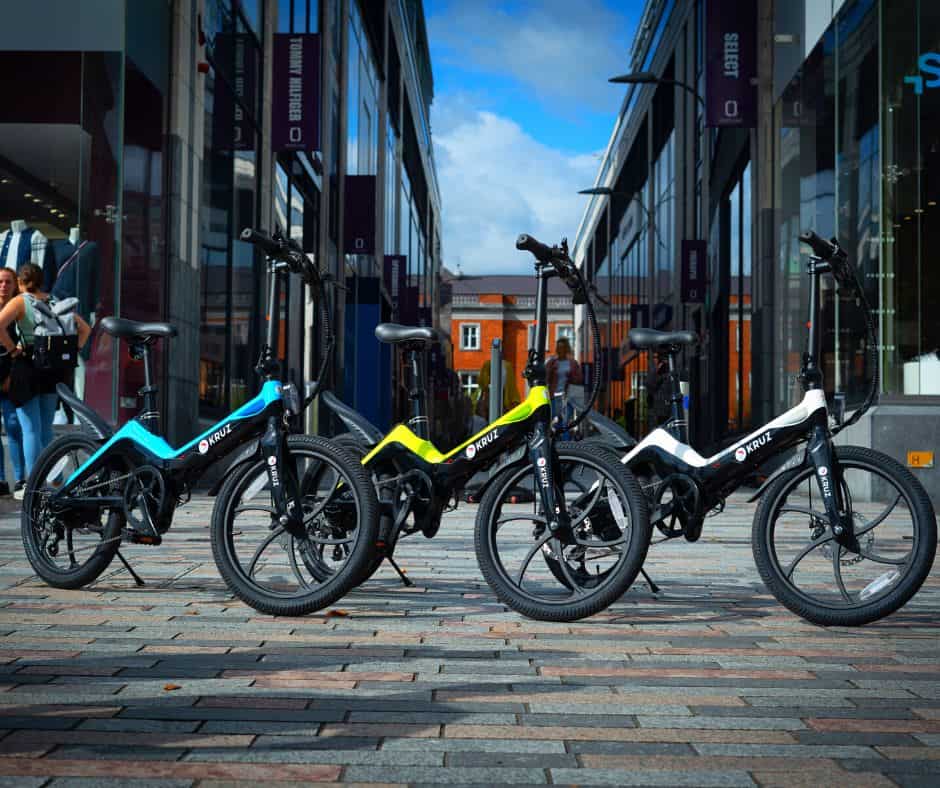 Less Effort
When using a Kruz electric bike, the effort required to pedal is minimal. This is due to the pedal assist provided by the bikes motor. All you need to do is hop on and begin pedalling. Once you are moving, the bikes motor kicks in and does the work for you meaning you arrive to your destination with ease and without breaking a sweat.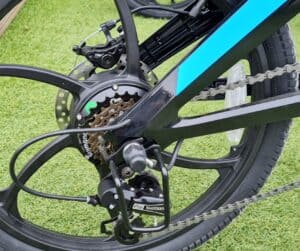 Easy Storage
As our electric bikes are completely foldable, storing them at work or at home is simple. At Kruz, our bikes fold down compactly in seconds and can be kept under your desk at work or tidied away securely inside. You also have the added benefit of being able to bring your electric bike with you on public transport like a bus or train and also pop it into the boot of your car if youre heading away for the weekend. When compared to storing a traditional bike the benefits are clear.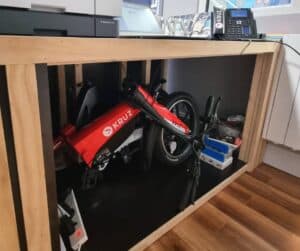 Environmentally Friendly
As electric bikes produce zero emissions, they are great for the environment when compared to using a car or other fuel guzzling vehicles especially for frequent short journeys. Vehicular transport is responsible for over 20% of greenhouse gas emissions in Ireland. Use it commute to work, travel around the city or to and from the shops with no impact on carbon emissions.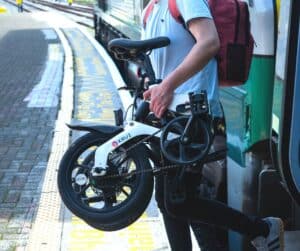 Fitness and Health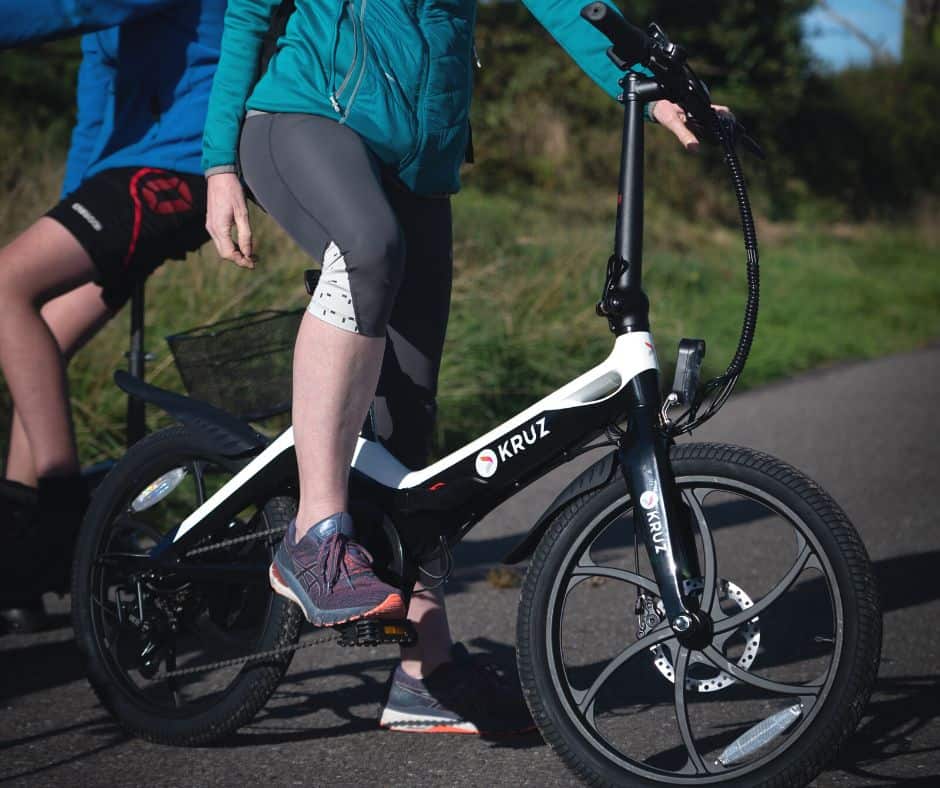 When using an electric bike, you have the added benefit of fresh air while you are making your journey which has a positive effect on both your mental and physical well-being. The bike's electric motor is a great way for you to ease yourself back into light exercise if it has been a while since you have been in the saddle or if you suffer for stiff joints or joint pain.
No More Traffic
Another benefit of switching to an electric bike is that you can say goodbye to frustrating traffic jams. Traveling with an e-bike allows you to take full advantage of cycle lanes allowing you to reach your destination in no time. They also give you the freedom from waiting for delayed buses, trains or public transport getting to where you need to be on time.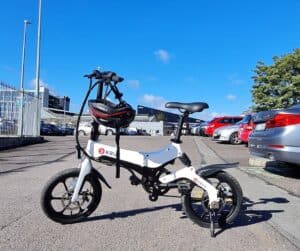 If these reasons have convinced you that its time for a change, then visit the Kruz Showroom in Douglas Cork to test drive our range or choose the electric folding bike for you at KruzOfficial.com