Toro Extreme Off Road Electric Scooter
€2,450.00

Conquer any terrain with the powerful Toro Extreme Off Road Electric Scooter. With its dual 1200W motors, this scooter provides exceptional off-road performance, making it the perfect choice for thrill-seekers and outdoor enthusiasts. Stay informed and in control with the LED display, which allows you to easily monitor your speed and battery life. The 10-inch off-road tires ensure superior traction and stability, allowing you to confidently navigate through challenging terrains with ease.
Experience a smooth and comfortable ride, thanks to the front and rear hydraulic shock absorbers. Say goodbye to bumps and jolts as you explore new horizons on this rugged scooter. Built to withstand the elements, the Toro Extreme boasts a dustproof and waterproof level of IP54, ensuring durability and reliability in various weather conditions. Whether it's muddy trails or dusty paths, this scooter is ready for the challenge.
Featuring an extra-wide foot platform, this scooter offers a comfortable and stable riding experience. With a body weight of 40kg, it strikes the perfect balance between durability and maneuverability When it's time to pack up and head home, the Toro Extreme easily folds in just three steps, allowing for convenient storage and transportation. Its compact size ensures it can fit in tight spaces, making it a great companion for your outdoor excursions.
Features
2400W Dual Motor (2 x 1200W Front and Rear Motors)
LED Display
10 Inch Off Road Tyres
Adjustable Speed
Front and Rear Hydraulic Shock Absorbers
Dustproof Waterproof Level – IP54
10 Hour Charge Time
Bright LED Front Light and Rear Brake Warning Light
Front Rear Oil Brake and E-Brake
Extra Wide Foot Platform
Body Weight 40kg
Compact When Folded
3 Step Fast Folding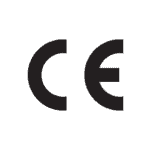 Please Note: This scooter is recommended for individuals aged 18 and over.
Need a Helmet or Lock for your Electric Scooter?
Browse our range of Livall Smart Helmets here.
Browse our range of award-winning Litelok eBike and eScooter locks here.
Contact us today or visit our showroom in Douglas, Cork City and speak to a member of our sales team!
Current Delivery Lead In Time: 1 – 3 Working Days
Specifications
| | |
| --- | --- |
| Model | Toro Extreme |
| Wattage | 1200W Dual Motor |
| Voltage | |
| Power Supply | |
| Battery Capacity | |
| Charge Time | 10h |
| Removable Battery | No |
| Wheel Size | 10″ Off Road |
| Motor | 1200W Dual Motor |
| Motor Power | |
| Certification | CE |
| Frame Material | Aluminum and High Grade Steel |
| Foldable | Yes |
| Max Speed | 25km/h |
| Range Per Charge | 35km |
| Material | Aluminum and High Grade Steel |
| Net Weight | 20 KG |
| Max Load | 100kg |
| Type | Foldable Electric Scooter |
| Drive Mode | Throttle |
| Brakes | Front and Rear Drum Brake |
| Colours | Orange, White, Black |
| Display | LCD |
| Carton Size | |
Product Measurements
Unfolded Measurements
Total Length: 1295mm
Total Width: 630mm
Total Height: 1360mm
Folded Measurements
Total Length: 1295mm
Total Width:  630mm
Total Height: 595mm
Rules and Safety
eScooters and eBikes can be dangerous if not used correctly to both the rider and surrounding traffic. The following are provided as a guideline only for using our products, please check all appropriate regulations within your local area to stay safe and up to date.
Always wear a helmet when riding an eBike, eScooter or eMoped.
Always give way to pedestrians. If approaching from behind, make pedestrians aware of your presence by sounding the horn or by other means.
Always be alert and fully aware of your surroundings when riding your Kruz product.
Always ensure you are visible to pedestrians and other track/road users when riding.
Children below 12 years old cannot ride e-scooters.
Always be aware of pedestrians and other users when riding your Kruz product.
Never use your mobile phone when operating your Kruz product.
Only one rider is permitted on our products.
Never exceed the loading capacity of your product.
The law regarding Electric Scooters has not been finalised in Ireland but legislation is currently being prepared. For more information, please see the Dáil Éireann website https://www.oireachtas.ie/ , the Road Traffic Act 1961 and the RSA website, including FAQs from the RSA.
Delivery
We deliver eBikes and eScooters nationwide in 1 – 3 working days.