Enduro Folding Electric Scooter
€1,295.00


The Enduro Folding Electric Scooter is built for urban commuters or rural explorers with a compact, lightweight design. Offering a range of up to 45Km and an ultra fast charging time of just 5 hours. The Enduro is ideal for all users.
Folding conveniently in seconds the Enduro fits easily in the boot of a car and is also available with a seat for added comfort on longer journeys.It features a removable lithium battery allowing you to easily swap in a charged battery if needed.
With its aviation-level aluminum alloy, it will take the weight off your shoulders while you're out exploring and with shock-absorbing tyres and superb range, you can explore any terrain with Enduro.
Features
500 Watt (48V/13 AH Lithium Battery)
Removable Seat Included
Unique Straddle Design
One Second Folding
Removable Lithium Battery
Dual Suspension. Front and Rear
Waterproof LED Display
Shock Absorbing 10 Inch Tubeless Tyres
Front and Rear Disc Brake
Bright LED Front Light and Rear Brake Warning Light
4 – 5 Hour Charging Time
Waterproof LED Display
Adjustable Speed. 3 Modes
Additional Rear Carrier Basket Available
FREE Safety Pack: Livall C20 Smart Helmet and Kruz Breathable Hi-Vis Vest (Limited Time Only)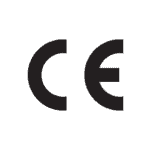 Need a Helmet or Lock for your Electric Scooter?
Browse our range of Livall Smart Helmets here.
Browse our range of award-winning Litelok eBike and eScooter locks here.
Contact us today or visit our showroom in Douglas, Cork City and speak to a member of our sales team!
Current Delivery Lead In Time: 1 – 3 Working Days
Description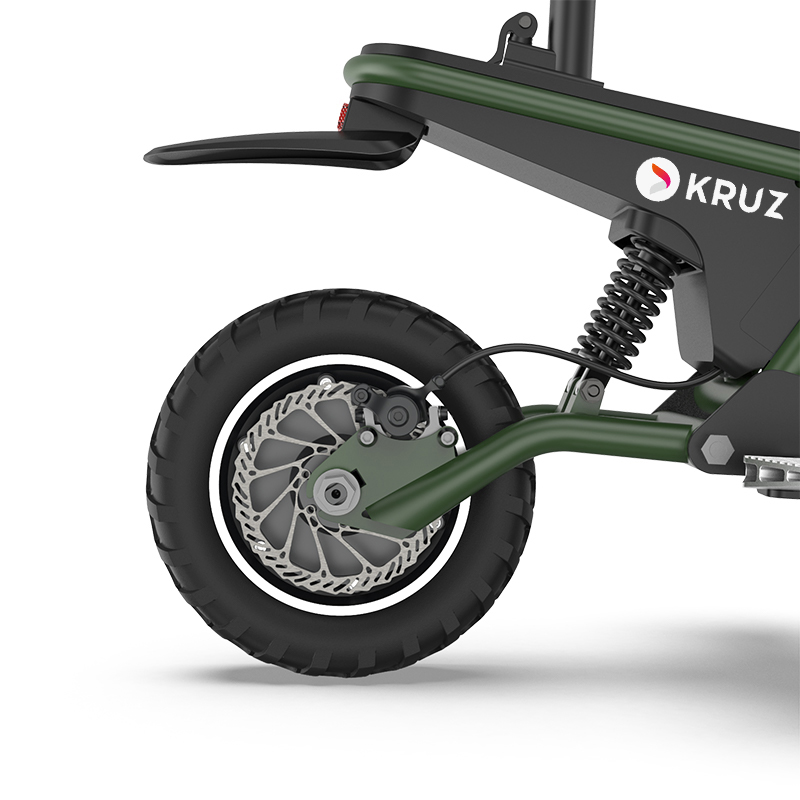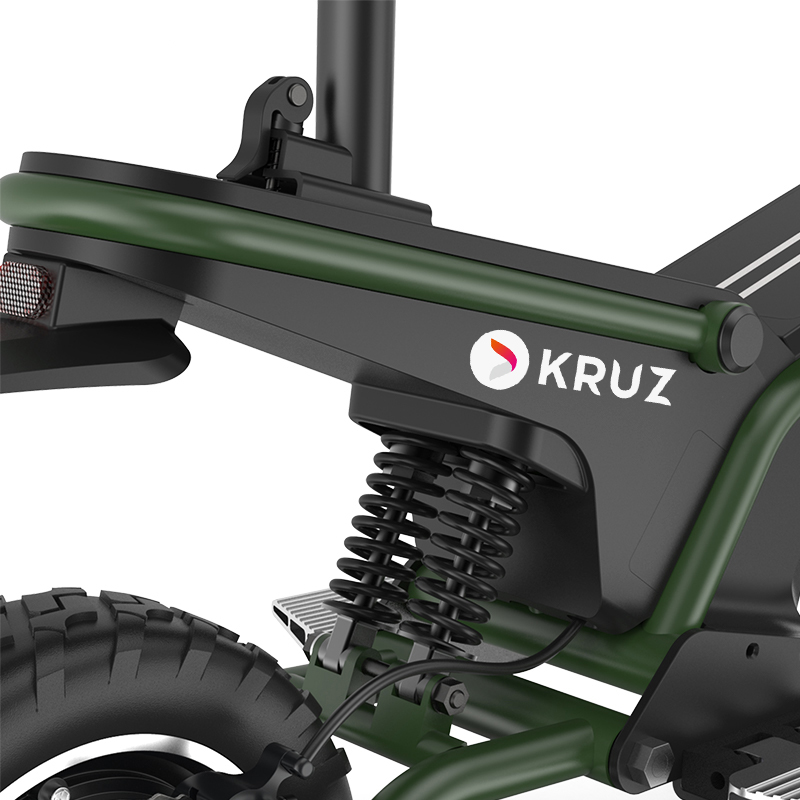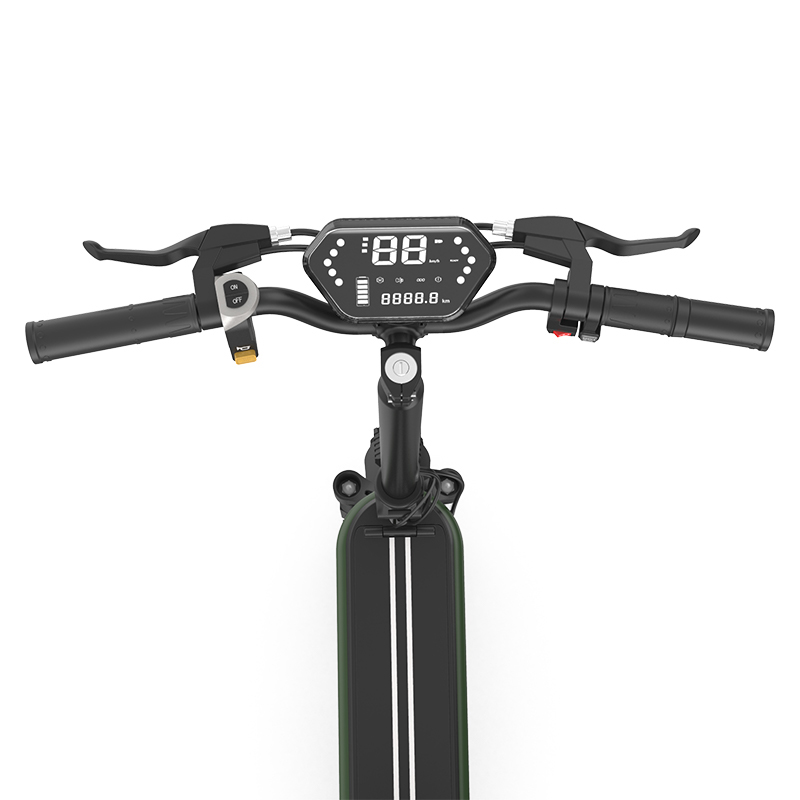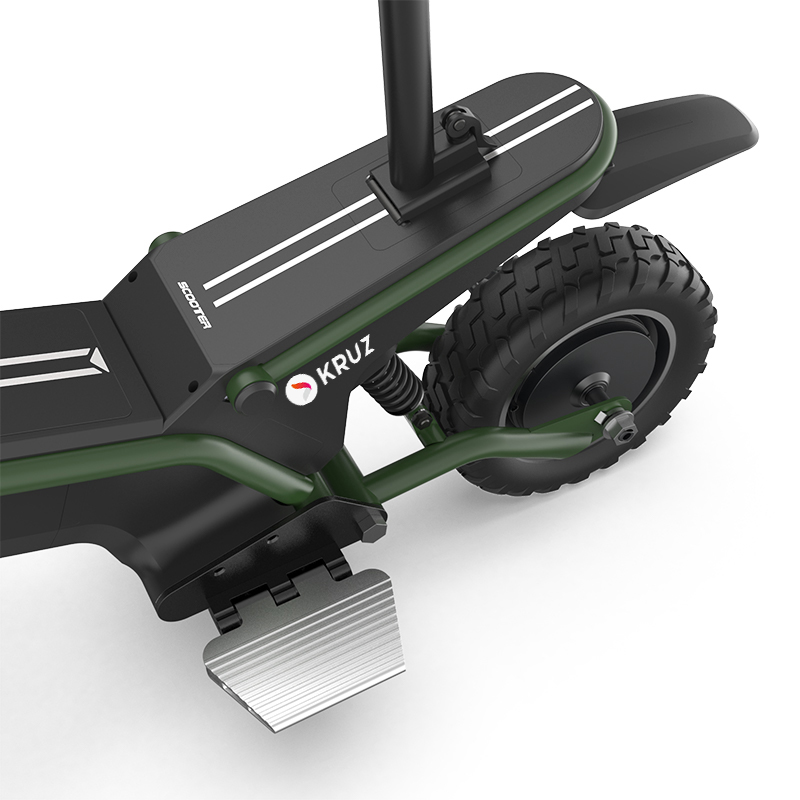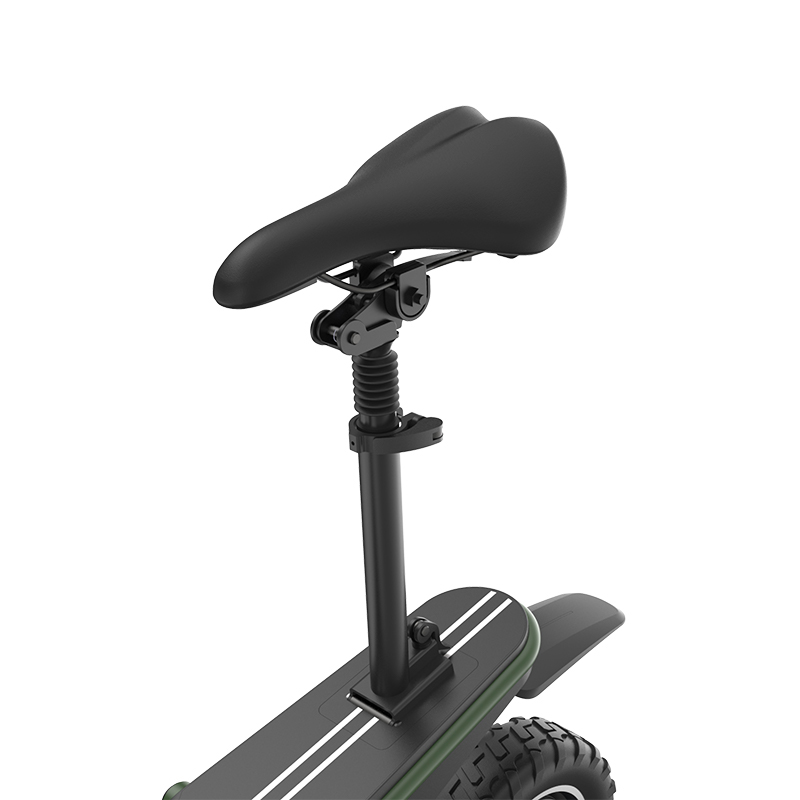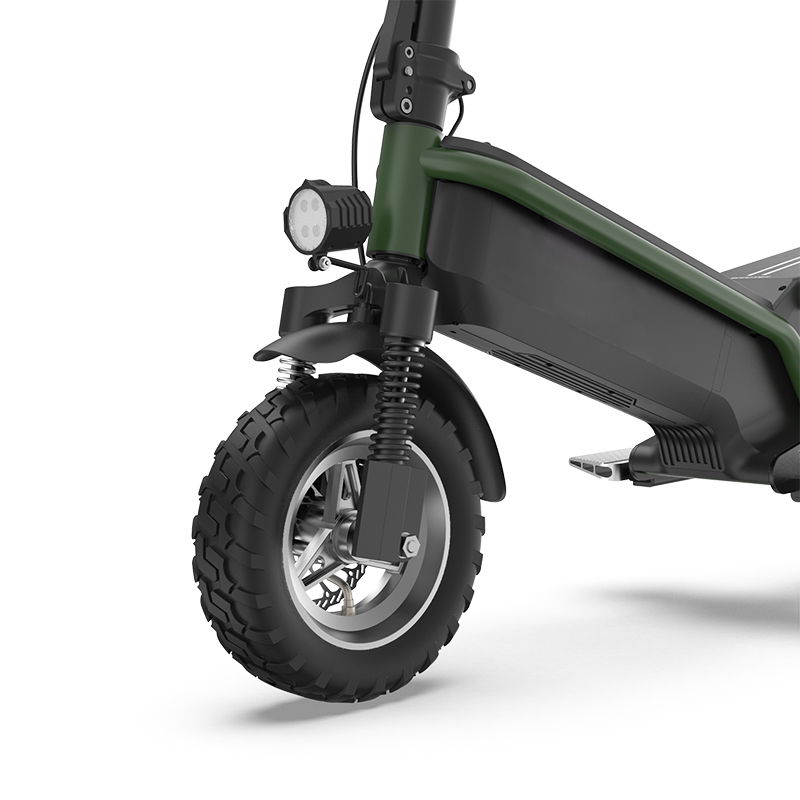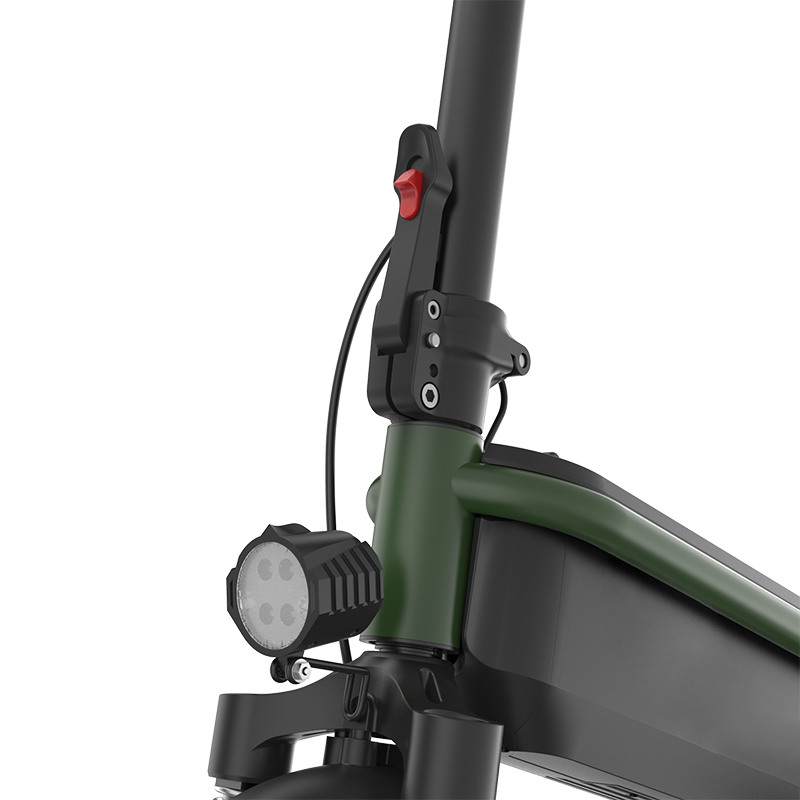 Specifications
| | |
| --- | --- |
| Model | Enduro |
| Wattage | 500W |
| Voltage | 48V |
| Power Supply | Lithium Ion |
| Battery Capacity | 48V 13ah |
| Charge Time | 4-5h |
| Removable Battery | Yes |
| Wheel Size | 10″ |
| Motor | 500W Brushless Motor |
| Motor Power | 48V 624W |
| Certification | CE |
| Frame Material | Aluminum Alloy |
| Foldable | Yes |
| Max Speed | 45km/h |
| Range Per Charge | 30-40km |
| Material | Aluminum Alloy |
| Net Weight | 27 KG |
| Max Load | 150kg |
| Type | Foldable Off Road Electric Scooter |
| Drive Mode | Throttle |
| Brakes | Front Rear Disc Brake + Electronic Brake |
| Colours | White, Light Green, Yellow, Black, Grey |
| Display | Waterproof LED Display |
| Carton Size | 120*28*60CM |
Product Measurements
Measurements
Total Length: 1120mm
Total Width: 550mm
Total Height: 1130mm
F.A.Q's
Can I remove the seat on the Enduro Electric Scooter?
Yes, the seat can be fully removed. It can be comfortably driven with or without the seat / saddle. The Enduro Electric Scooter comes as standard with a seat / saddle.
What is the travel range for the Enduro Electric Scooter?
The range is 30 – 40km, depending on rider weight, terrain and inclines.
Is the battery removable?
Yes the battery is removable using the special key provided with the Enduro.
What are the benefits of tubeless tyres?
Tubeless tyres require less maintenance, no risk of punctures, are lightweight and provide a more stable riding experience.
Does the Enduro have a light?
Yes the Enduro has a bright front LED headlight for extra visibility and safety when riding at night. It also features a rear brake warning light.
What are disc brakes?
Disc brakes sit at the center of each wheel and stop the scooter by squeezing a brake pad against a rotor mounted around the hub. This provides superior braking power, even in wet conditions, and is  necessary for this scooter as it can reach speeds of 45Km/h.
What does straddle mean?
The "Unique Straddle Design" means having one leg at either side of the scooter. The Enduro features two foldable foot pads at either side of the scooter instead of the traditional footboard seen on more traditional scooters.
What type of suspension does the Enduro Electric Scooter have?
This scooter has front hydraulic spring suspension and rear spring dual suspension for a smoother riding experience.
Does the Enduro Electric Scooter come with a charger?
Yes all our products come with a charger included as standard!
Is the Enduro Electric Scooter foldable?
Yes it is, the Enduro stem and handlebars fold down in seconds so you can carry it with you, store it away conveniently or bring it with you on the bus or car.
Does the Enduro have a light?
Yes the Enduro has a bright front LED headlight for extra visibility and safety when riding at night. It also features a rear brake warning light.
Do you offer nationwide delivery?
Yes we offer free nationwide delivery on our range of EBikes and EScooters.
Do you offer helmets and locks to go with the Electric Scooter?
Yes we offer a wide range of Livall Smart Helmets and Litelok locks on our website.
Rules and Safety
eScooters and eBikes can be dangerous if not used correctly to both the rider and surrounding traffic. The following are provided as a guideline only for using our products, please check all appropriate regulations within your local area to stay safe and up to date.
Always wear a helmet when riding an eBike, eScooter or eMoped.
Always give way to pedestrians. If approaching from behind, make pedestrians aware of your presence by sounding the horn or by other means.
Always be alert and fully aware of your surroundings when riding your Kruz product.
Always ensure you are visible to pedestrians and other track/road users when riding.
Children below 12 years old cannot ride e-scooters.
Always be aware of pedestrians and other users when riding your Kruz product.
Never use your mobile phone when operating your Kruz product.
Only one rider is permitted on our products.
Never exceed the loading capacity of your product.
The law regarding Electric Scooters has not been finalised in Ireland but legislation is currently being prepared. For more information, please see the Dáil Éireann website https://www.oireachtas.ie/ , the Road Traffic Act 1961 and the RSA website, including FAQs from the RSA.
Delivery
We deliver eBikes and eScooters nationwide in 1 – 3 working days.