K – Chopper Electric Motorbike
€2,700.00

The K-Chopper is an electric motorbike designed for the modern city and unlike anything you've ever seen before. The bike's sleek, aerodynamic design cuts through the air, getting you to your destination faster than ever before. It features a incredibly powerful 2000W motor with dual hydraulic brakes for maximum control & safety. It also features a rear shock absorber to help reduce bumps from any surface you are riding on, as well as rear progressive springs for added comfort. With this bike, you'll be Kruzing in style!
If you're an electric motorcycle enthusiast, this is the e-motorbike for you. The K-Chopper's is perfect for anyone who wants to be environmentally conscious and still get around quickly in style with top speeds of up to 60Km per hour! The 6 – 8 hour charge time is ideal for people on the go and powerful for your needs. And with the beautiful HD display screen (power, speed, range), you can see all the important details while riding.
With a range of up to 60Km and a loading capacity of an impressive 200kg, the K-Chopper can handle any journey!
Features
12″ Aluminium Hub Tubeless Tyres
Kickstand with Electric Cut Off
Hydraulic Brakes
Full Suspension with Rear Progressive Springs
Foldable Footrest
Front and Rear Light
6 – 8 Hour Charge Time
2000W Powerful Electric Motor
Max Load of 200kg
Beautiful HD DisplayScreen (Power, Speed, Range))
Left and Right Indicators
Rear Shock Absorber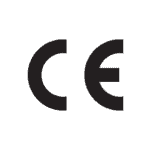 Need a Helmet or Lock?
Browse our range of Livall Smart Helmets here.
Browse our range of award-winning Litelok eBike and eScooter locks here.
Contact us today or visit our showroom in Douglas, Cork City and speak to a member of our sales team!
Current Delivery Lead In Time: 1 – 3 Working Days
Specifications
| | |
| --- | --- |
| Model | K- Chopper |
| Wattage | 2000W |
| Voltage |  60V |
| Power Supply | Lithium Battery |
| Battery Capacity | 60V 20Ah |
| Charge Time | 6-8h |
| Removable Battery | Yes |
| Wheel Size | 12″ |
| Motor | 2000W Brushless |
| Motor Power | 60V |
| Certification | CE |
| Frame Material |  Aluminum Alloy |
| Foldable | No |
| Max Speed | 60km/h |
| Range Per Charge | 60-80km |
| Material |  Aluminum Alloy |
| Net Weight | 75 KG |
| Max Load | 200kg |
| Type | Electric Motorbike |
| Drive Mode | Throttle |
| Brakes | Front & Rear Hydraulic Disc Brake |
| Colours | |
| Display | LCD |
| Carton Size | 185 *38 *77CM |
FAQs
Do I need a license to drive the K-Chopper?
Yes, you must have AM Moped license to drive it. (Category AM is a two-wheeled mechanically propelled vehicle, not capable of being manually propelled. The machine must have a cylinder capacity not exceeding 50 cc, in the case of an internal combustion engine, or a maximum continuous rated power of no more than 4 kilowatts in the case of an electric motor.)
Do I need to register the K-Chopper?
We sell the Chooper registered with registration plate on it.
Does the K-Chopper need to be taxed?
Yes it must be taxed and will cost about €36 per year.
Does the K- Chopper need to be insured?
Yes you do need insurance for the K-Chopper. The bike is considered the equivalent to a 50cc moped / 2kw is the specification (this is information that the insurance company needs).
Product Measurements
Total Length: 2100mm
Total Width: 680mm
Total Height: 1105mm
Rules and Safety
eScooters and eBikes can be dangerous if not used correctly to both the rider and surrounding traffic. The following are provided as a guideline only for using our products, please check all appropriate regulations within your local area to stay safe and up to date.
Always wear a helmet when riding an eBike, eScooter or eMoped.
Always give way to pedestrians. If approaching from behind, make pedestrians aware of your presence by sounding the horn or by other means.
Always be alert and fully aware of your surroundings when riding your Kruz product.
Always ensure you are visible to pedestrians and other track/road users when riding.
Children below 12 years old cannot ride e-scooters.
Always be aware of pedestrians and other users when riding your Kruz product.
Never use your mobile phone when operating your Kruz product.
Only one rider is permitted on our products.
Never exceed the loading capacity of your product.
Delivery
We deliver eBikes and eScooters nationwide in 2 – 3 weeks.