LITELOK GO- Flexi
€89.00 – €109.00
Offering maximum locking flexibility and greater reach around fixed objects, at up to 50% of the weight of traditional D or U locks, cable locks and chains.
Insurance rated lock for e-scooters, bikes and e-bikes
Independently accredited: Sold Secure Bicycle Silver and ART 2
Available in two shapes: Flexi-O and Flexi-U
Winner of the prestigious iF Design Award 2021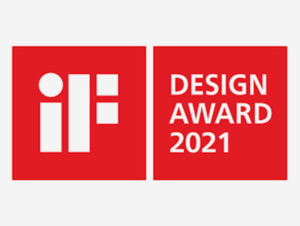 Description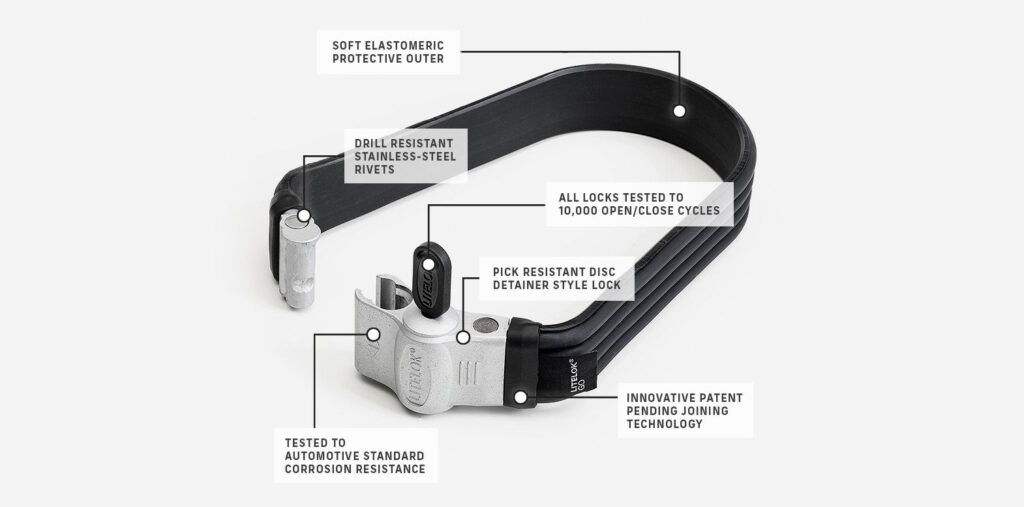 FLEXIBLE
Fed up with trying to fit a traditional D or U lock around a lamp post or large object? LITELOK GO bends and flexes allowing more locking options compared to traditional rigid locks, so you can secure your ride wherever you want.
LIGHTWEIGHT
LITELOK GO is up to 50% lighter than other insurance rated D or U locks, chains or armoured cables. Weighing from 641g (1.4lb) say goodbye to carrying heavy locks, GO provides peace of mind without weighing you down.
SECURE
LITELOK GO is made from the highest grade materials including our patented composite Boaflexicore strap constructed from high tensile steel and complex polymer, joined to a hardened aerospace grade steel alloy lock body.
________________________________________________
LIGHTWEIGHT & SECURE
Ideal for e-scooters as well as bikes – It is easy to carry whilst on the GO, and provides the lightest, insurance rated flexible security. Perfect for worry-free café breaks and lightweight packing during longer rides.
MULTIPLE SHAPES & SIZES
LITELOK GO is available in 2 flexible lock formats:-
Flexi-O, a flexible circular lock, perfect for reaching around different fixed objects, offering more locking options. A lightweight alternative to traditional chains and cable locks. Plus it is wearable, by adding a universal GO Wearable kit.
Flexi-U, a flexible alternative to heavy traditional rigid U or D locks. At under half the weight of comparable insurance rated locks it bends and flexes, without compromising on security.
Both shapes are available in various sizes, offering different locking lengths, as well as twin and combo sets – for additional layers of security on a single ride or locking-up with fellow riders.
WEARABLE
We've designed a reflective, clip-on GO wearable kit, which is adjustable to fit most ages, sexes and sizes and barely noticeable when worn. Wearable kit can be purchased separately.
PAIRABLE
Innovative lock design enable two LITELOK locks to be paired together in parallel for additional length or on separate wheels for extra security. Ideal for locking multiple bikes.
KEY REPLACEMENT
Every key is coded giving you peace of mind should you need a replacement. Ensure you register your LITELOK after purchase with us.
Additional information
| | |
| --- | --- |
| Choose Your LITELOK GO- Flexi | LITELOK GO- Flexi-U 52, LITELOK GO- Flexi-U 70, LITELOK GO- Flexi-O 70, LITELOK GO- Flexi-O 85 |
WHATS IN THE BOX
A
1x LITELOK GO Flexi-O or Flexi-U
Or 2 locks if purchasing a twin or combo set.
B
2x Unique Keys on a Stainless Steel Keyring
Remember to make note of your unique key code in order to register your warranty and to enable you to use our key replacement service, should you ever lose your keys.
C
2x WrapStraps
Hook and Loop adjustable straps to mount your GO on your ride or to cinch it to a smaller size for easy packing.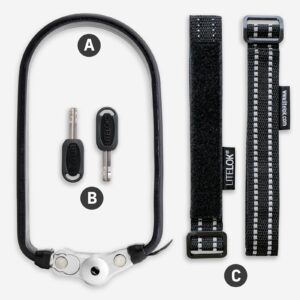 Delivery
Nationwide delivery in 3 – 5 working days.