Livall Smart Helmet BH51 NEO
€179.00
Livall Smart Helmet BH51 NEO Features:
Front LED Lights
Brake Warning Lights
Auto On/Off
Anti-Loss Alarm
Hands-Free Operation
Smart Lighting
Automatic Sensor Lighting / Turn Signals
Fall Detection
Press for SOS
One-Click Answer
PTT Walkie-Talkie
Voice Navigation
Ideal for road cycling, casual cycling, electric bikes or electric scooters.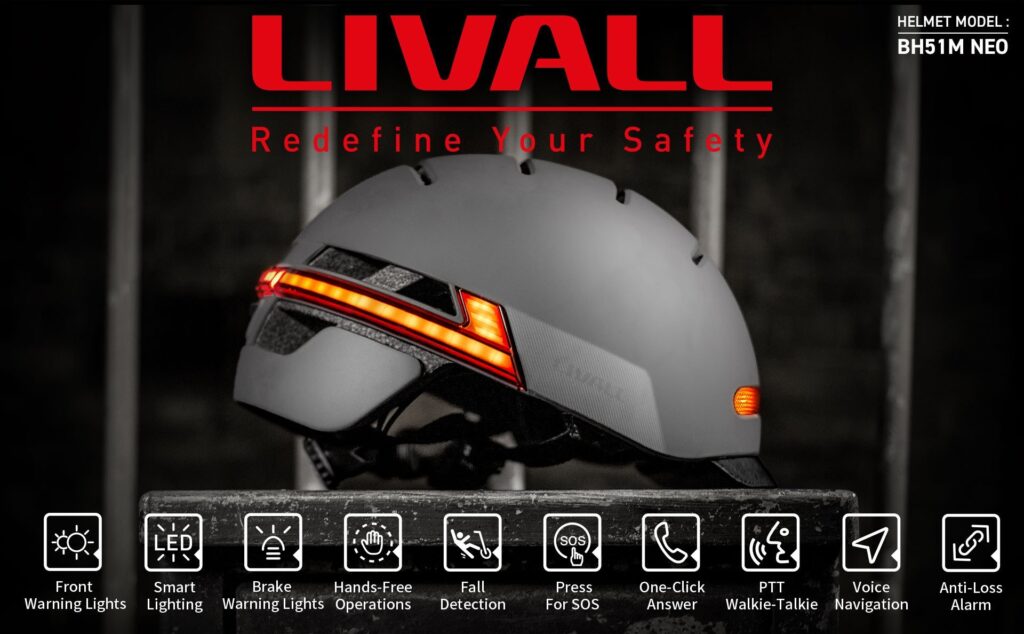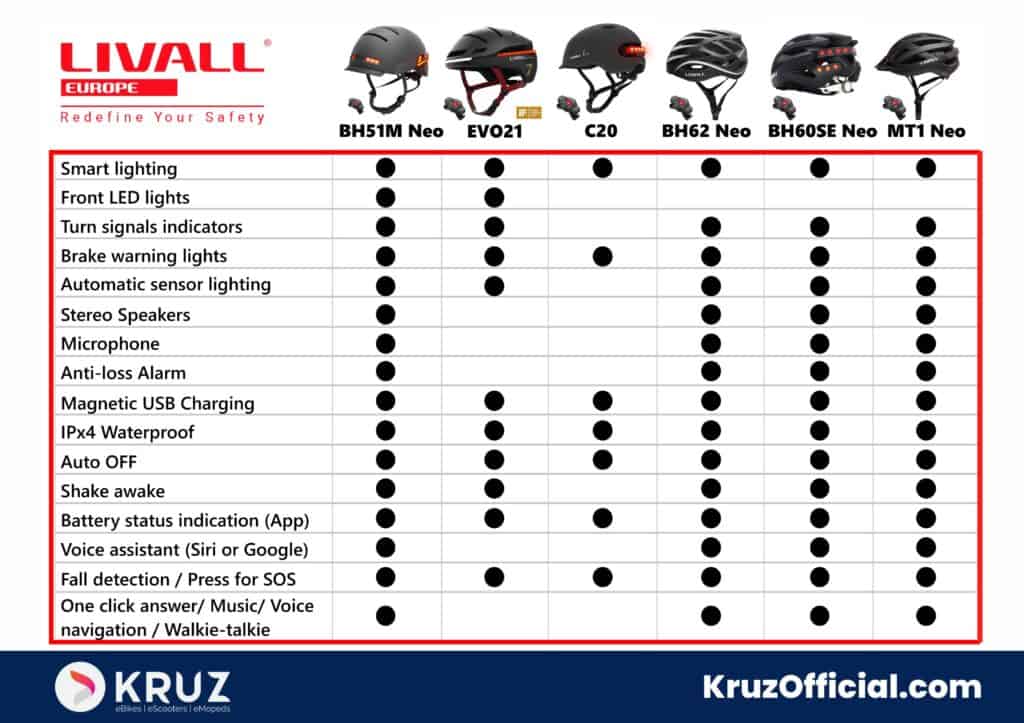 Description
Front LED Lights
Brake Warning Lights
The front warning lights work together with the 270° tail lights, to protect users security in all directions.
When the built-in gravity acceleration sensor detects a significant deceleration, the front and tail lights will be highlighted for 8 seconds to draw front and rear vehicles' and pedestrians' attention.
Auto On/Off
Anti-Loss Alarm
The helmet will be turn off automatically when the helmet is disconnected with phone and keep quiescence for 15 minutes.The helmet will automatically turn on when it moves. When the helmet is connected with phone and the distance between helmet and phone exceeds 15 meters, both of helmet and phone will alarm to remind users.
Hands-Free Operations
All LIVALL functions are designed to be used hands-free to ensure user safety remains the number one priority.
Smart Lighting
Automatic Sensor Lighting / Turn Signals
Smart lighting integrates adaptive technology to ensure your visibility in dark condition. Operate LED turn signals via handlebar remote control.
Fall Detection
In the event of an accident, the emergency system will kick in automatically and send your GPS location to your emergency contacts.
Press for SOS
If in distress, press the red button on the remote for 5 seconds and your emergency contacts will receive an alert message with your GPS location.
One-Click Answer 
PTT Walkie-Talkie
Answer phone calls using the remote control and enjoy clear sound both ways with the helmets in-built Bluetooth speakers and wind-proof microphone.
Easily communicate with your fellow cyclists using the Walkie-Talkie function when riding in a group.
Voice Navigation
Listen to GPS voice navigation via the built-in speaker with your connected smartphone.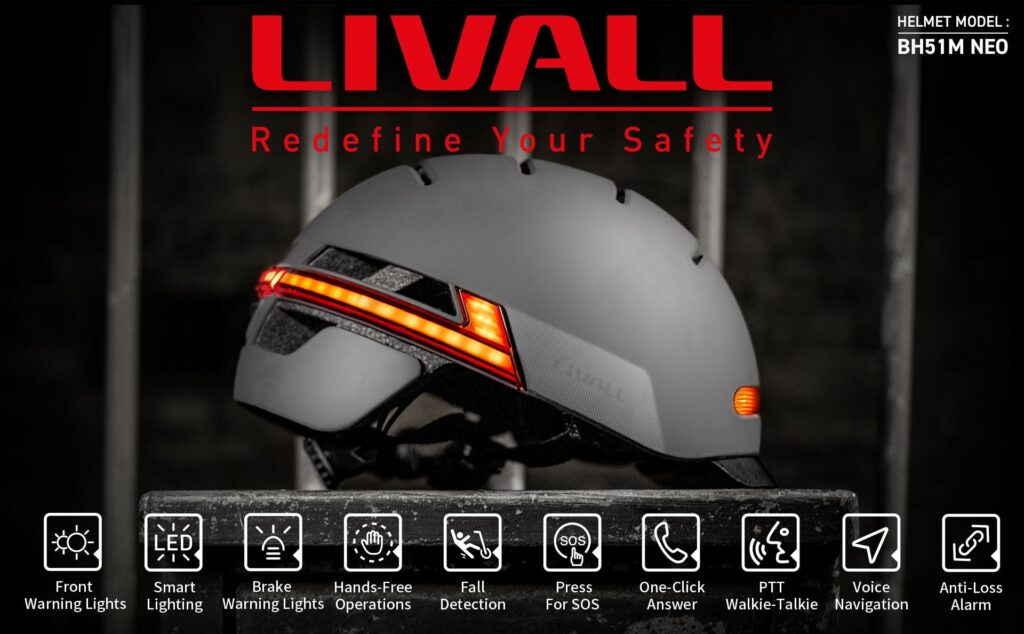 Additional information
| | |
| --- | --- |
| Choose Your Helmet | Colour: Black Size: L, Colour: Black Size: M, Colour: Grey Size: L, Colour: Grey Size: M |
Specifications
Weight: Approx. 480g
Size: L: 55-61cm M: 54-58cm(EN1078) 55-59cm (CPSC1203)
Application: Bicycle, Skateboard, Roller Skating, Hoverboard, E-bike, etc.
Certifications
EN1078
CPSC 1203
CE
RoHS
Bluetooth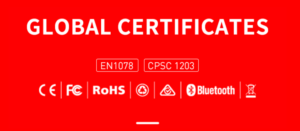 Delivery
Nationwide Delivery in 3 – 5 Working Days